A restaurant with a long history
A motley crew that includes young art-lovers, culture vultures, actors and tourists has been heading to historic Blå Porten for a coffee or lunch in the garden oasis next to Liljevachs for more than a century. A lively meeting place with an unpretentious atmosphere and well-preserved early 20th century surroundings. The menu consists of classic Swedish homecooking with Mediterranean influences, as well as a wide selection of cakes and pastries, all made with love and the very best ingredients. Come here to eat and socialise in unique surroundings. 
Welcome to Blå Porten!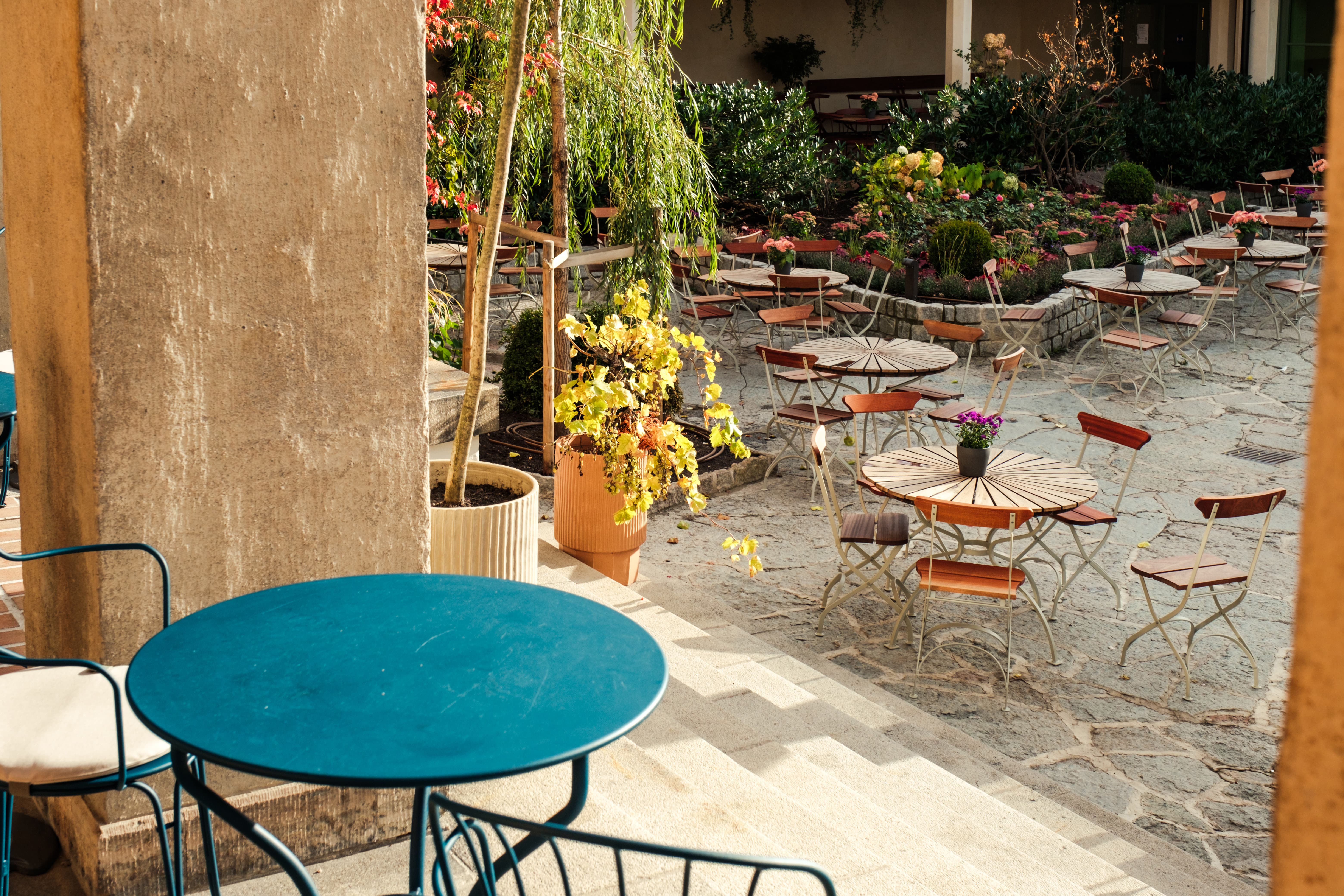 A little bit closer to the art, a little bit closer to the water. Our vegetarian restaurant Blå+ is in the new Liljevalchs extension building, created by one of Sweden's top architecture firms. The plus symbol stands for the fact that we're adding something special to Stockholm's culinary - particularly vegetarian - scene. 
Fresh and cheeky. Green and delicious. Sustainable and fabulous. 
Opening hours Blå+
Mondag – Sunday: 11.00 – 16.00
 
Mon - Sun
The kitchen closes 30 minutes before the restaurant closes. 
Is your group more than five people? Book your table via info@blaporten.com. Smaller groups can just drop in!